The Challenge​
Birmingham Hippodrome Theatre was working with an ageing EPoS infrastructure, hardware and legacy software meaning they could not benefit from the latest industry software integrations and hardware technology.
Their current systems were end-of-life, slow in response, with the inability to run quick meaningful financial reports, thus missing vital business analysis and results. The system needed a full refresh and modernisation to help future-proof and speed up operations across their multiple cost-centre venue.
The Solution
pointOne installed our latest EPoS hardware throughout the venue which included the biometric thumbprint readers for secure staff login. The new system proved immediately popular with staff, giving them back time to fulfil other tasks and look after customers.
To enable staff to conduct time-saving tableside ordering in the theatre restaurant, the implementation included a number of hardware tablets in addition to fixed tills. The tablets allow staff to quickly and easily take customer orders within the restaurant. Then combined with secure integrated PDQ payment technology, using a 'Pay at Table' service, the customer bill can be produced on the PDQ terminal.
The combination of new tills, tablets and integrated PDQs empowered restaurant staff, increased efficiency and improved the customer experience.
To allow Birmingham Hippodrome management the option to produce vital operating reports in real-time, pointOne installed our award-winning Multi-department reporting module software. Management and staff with the appropriate permission levels are able to run a host of generic and bespoke reports across all the revenue centres in the business. 
"The system reporting facilities are excellent and provide a multitude of data allowing swift analysis of our sales and trends."
With a need to limit customer and staff interaction (due to the pandemic) and to further streamline the customer order and payment options – the theatre recently took advantage of the new pointOne Mobile Order & Pay app which allows customers to pre-order and pay for their food and drink orders from their mobile phone at their table.
Aside from the benefits of safe and minimal interaction between the customer and service staff, the Mobile Order & Pay app provides a much more efficient and flexible service experience for customers and an opportunity for staff to focus 100% on order fulfilment and customer service.
The pointOne system's open API means Birmingham Hippodrome can now benefit from any future software integrations they may require with third-party CRM and ticketing software.
The Results
Mike O'Dwyer confirms "since we implemented pointOne's EPoS solution in October 2017, the positive impact on the business was immediate. Our staff found the system user-friendly from the start and much faster. The ability to customise the tills to the sales location staff are working on, and the addition of display menus makes the terminals easy to navigate. The system allows the addition of product descriptions, which we use as key information for staff on cocktail recipes, wine information and parings.
"Since implementation, we have continued to build a strong working relationship with the pointOne team and this has endured over Summer 2020 with the creation and swift introduction of their new Mobile Ordering application, enabling customer orders and payments to be placed from their own mobile device. Again, our staff have appreciated the ease in customer use and time back it gives them to carry out their daily jobs."
"Crucially we have seen a growth in sales since using the application and can see further potential and beneficial use to come. Overall, pointOne EPoS has undoubtedly made a significant positive difference to our theatre business."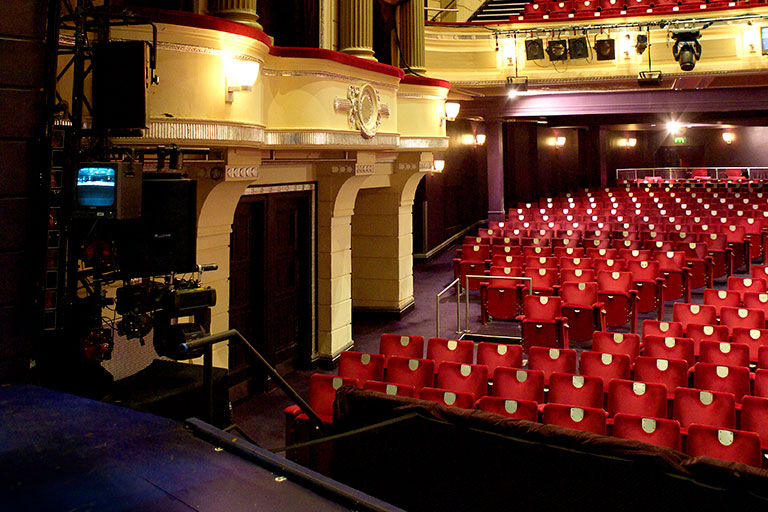 "Since we implemented pointOne's EPoS solution in October 2017, the positive impact on the business was immediate. Our staff found the system user-friendly from the start and much faster".
Want to learn more?
If you have any questions about how our EPoS system can help your business or would like to see a demo of it in action then we're here to help.